About Our Services
Cancer brings many challenges. We work to ease those challenges through non-medical services such wigs, prosthesis, medical supplies, mastectomy items, and much more.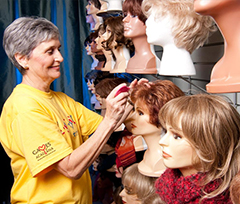 Hope Chest
Ever wanted to be a platinum blonde or a sassy red head? One of our Service Coordinators can help you choose a wig that best suits your personality and style. Our HOPE CHEST room is a beautiful place dedicated to providing wigs, hats, scarves and turbans to those who have lost or will lose their hair due to cancer treatment.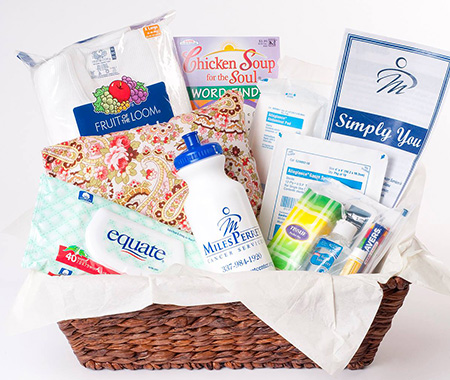 Mastectomy Items
Whether you have had a lumpectomy, partial mastectomy, or a double mastectomy, MPCS has an entire room dedicated to fitting anyone in need of a bra and/or prosthesis. We offer the SOFTEE which is a post-operative camisole that can be worn directly over bandages or compression garments. It includes a pocket to store post-surgical drain bulbs, and it can be adjusted to accommodate changes during reconstruction. We also offer a collection of thoughtful items to make life easier for breast cancer patients post-surgery.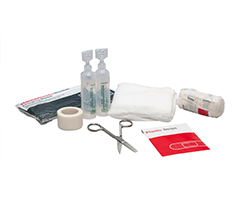 Medical Supplies
MPCS is able to provide a variety of medical supplies including tracheotomy cleaning kits, ostmy and urostomy supplies, disposable briefs, bed liners, LMX cream, dressings, bandages, gloves and more.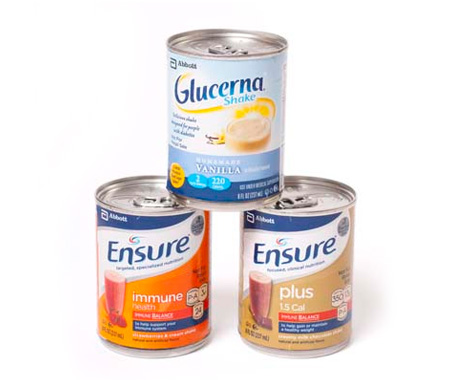 Nutritional Supplements
During treatment, the body is working unusually hard to fight cancer cells and attend to the damaged healthy cells. For clients who are not able to maintain a healthy weight or are in need of extra nutrients, with a doctor's prescription, we offer a variety of flavors of Ensure, Ensure Plus and Glucerna supplements.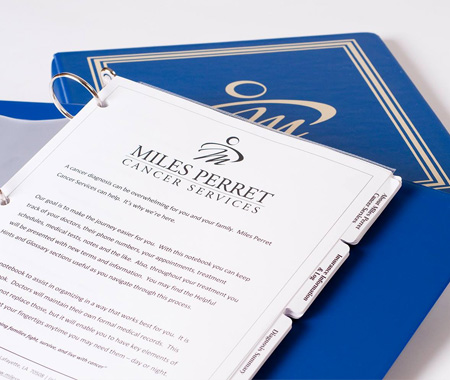 Patient Navigation Notebooks
A cancer diagnosis can be overwhelming to everyone who is involved. Developed by a MPCS board member and caregiver, a PNN is a comprehensive cancer journal that helps assist in organizing key elements of your medical care. With this notebook, you can keep track of doctors, appointments, treatment schedules, medications, important notes and more.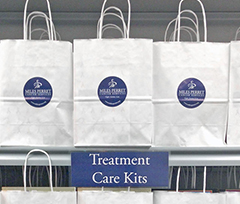 Treatment Care Kit
The Treatment Care Kit contains useful items that will help you during chemotherapy and/or radiation. These items are recommended by Acadiana oncologists to assist in managing the side effects that you may experience. We've included items that help with oral care, skin care, and general health care.