Our History & Mission
---
Recognizing A Need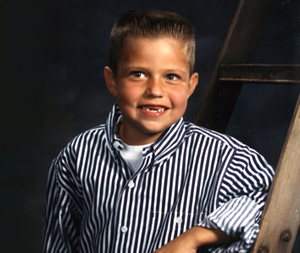 When Miles was diagnosed in 1995, his family determined right away that Miles would have as normal and carefree a life as possible. Their journey with him provided firsthand experience of the daily challenges of fighting cancer. In 1996, Miles succumbed to a brain tumor (glioblastoma). A few years later, the Perret family started Games of Acadiana, a family oriented fundraising event, first held August 25, 2001. The amazing success of the first Game Day enabled the Miles Perret Center to open less than a year later to help address the needs of local families.
The Miles Perret Center has grown over the past decade to become Miles Perret Cancer Services, a comprehensive resource center helping those in Acadiana fight, survive, and live with cancer. Since opening June 27, 2002, MPCS has helped over 19,000 families in Acadiana.
Our Mission
The mission of Miles Perret Cancer Services is to serve families in Acadiana fighting and surviving cancer, with care and compassion.
Who We Are
Miles Perret Cancer Services (MPCS) is a resource for individuals and their families fighting, surviving and living with cancer. We are here to provide emotional support, guidance, programs and most of all, hope. Our services are comprehensive and always provided at no charge. No appointment is necessary and there are no qualifications. We are located in Lafayette and our mobile unit extends services to outlying communities throughout Acadiana.
Games of Acadiana is still the principal source of funding for Miles Perret Cancer Services though MPCS hosts other small events throughout the year. Additionally, MPCS accepts private donations, memorial gifts, and grants. MPCS is a 501(c)(3) non-profit organization.