About Our Programs
Cancer brings many challenges. At MPCS, we work to ease these challenges. Beyond our services, we provide programs throughout the year to meet non-medical needs of clients, caregivers, and their families.
Thanks to generous donors in the community, our programs are provided at no charge.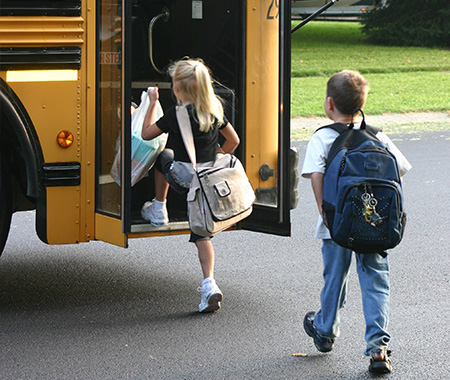 Back to School Project
MPCS and Junior League of Lafayette have teamed up to make sure that our clients and their children have the tools they need to get started for the new school year. Each August, this program takes care of school supply shopping for children who have cancer or children whose parents have cancer. At the end of summer, caregivers can submit their children's supply lists, and volunteers purchase school supplies.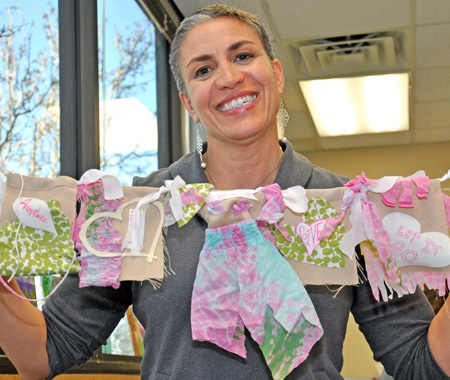 Creative Expressions
This program provides creative ways for clients to respond to their cancer experience. Each class has different projects that may include sculpting, drawing, painting, scrap booking and more.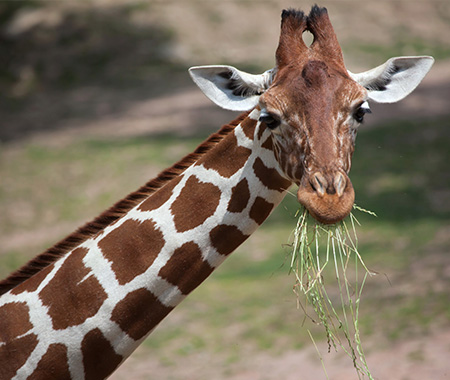 Family Events
We provide an opportunity for families to have fun together through our SMILES for Miles program. One Saturday each month, we invite children 18 and under to bring their parents for an activity. In the past, activities have included the zoo, ice skating, children's museum, and art classes.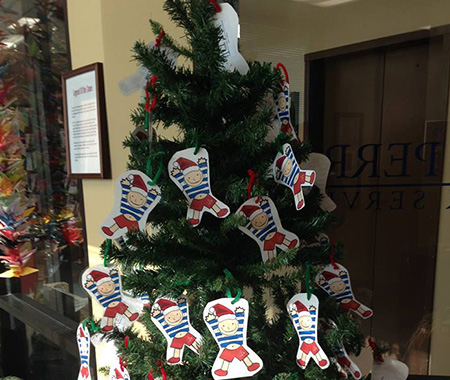 Giving Tree
The Giving Tree is an annual program that offers help to families during the Christmas season. The program is offered to children and/or siblings (18 or younger living at home) of an active MPCS client. In our office, we have a Christmas tree filled with ornaments which feature a child's wish, age, and gender on it. Generous individuals, families, or groups in the community pull one or more ornaments from our Giving Tree. They shop for items and return unwrapped gifts to our office. (All wishes/gifts should be within the $35 limit.)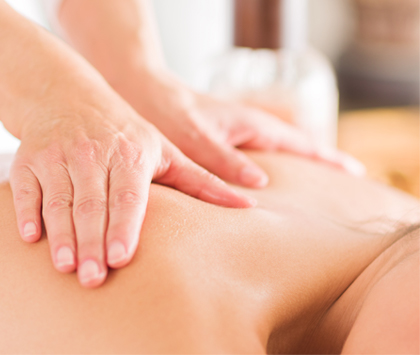 Massage Therapy
MPCS clients can schedule a 30-minute massage or a 20-minute chair massage with a Licensed Massage Therapist. Please note that a physician's approval is required before a massage can be scheduled. Additionally, priority is given to active level 1 clients or those within 18 months of diagnosis. Call Wellness Center (337.984.1920) for more details.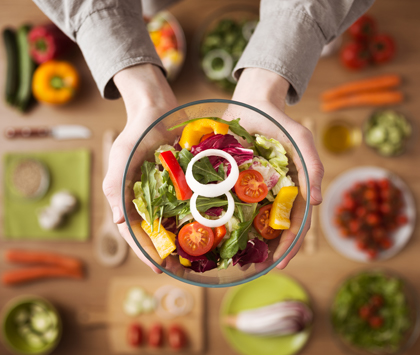 Nutritional Navigation
Our Wellness Center offers nutrition information and cooking demonstrations four times a year to clients and survivors who are interested in learning to live well with a cancer diagnosis.
Learn More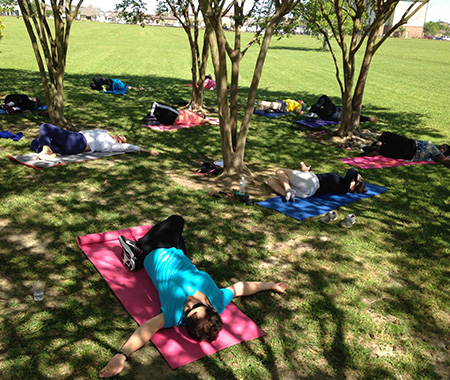 Pilates & Yoga
Group exercise classes are offered in our Wellness Center by certified instructors. Pilates: 30 minutes of light weights and 30 minutes of core exercising. Yoga: Promotes physical health through stretching and meditative exercise. All skill levels are welcome! Gentle Yoga: Great way for beginners to learn about the restorative practice of yoga. All skill levels are welcome!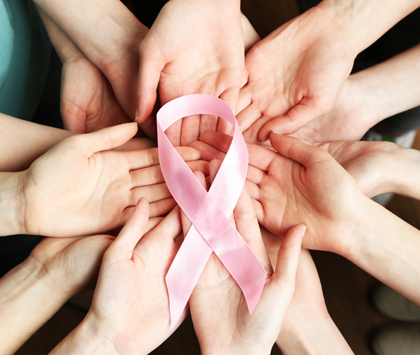 Support Groups
Breast Cancer Support Group: MPCS offers this monthly support group on the first Tuesday of each month at 5:30pm for all who have been diagnosed with breast cancer. Facilitated by Jo Anne Miller, a breast cancer survivor, this group is a great place to connect.